We organised our first open days for the general public.
We invested in the purchase of a small harvesting machine ; it is a Beaujolais-designed prototype created to keep the bunches of grapes whole.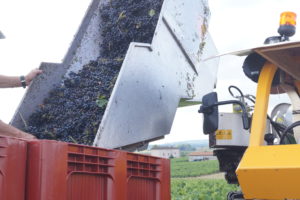 We added a Gamay Teinturier (with red rather than clear juice) grape juice with no added preservatives or sugar to our range. This craft grape juice is entirely natural.